American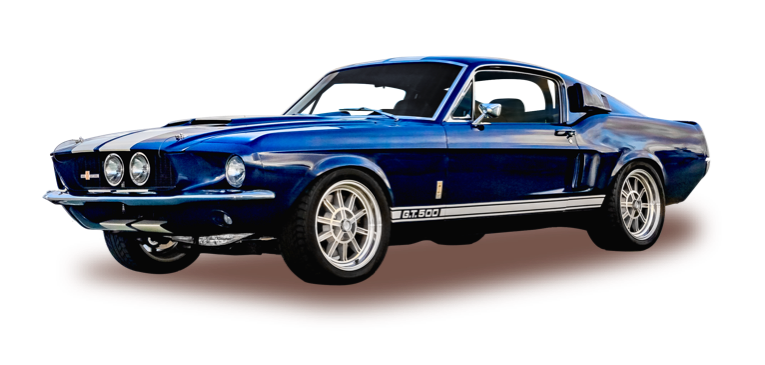 American refers to all passenger vehicles and selected light and medium-duty commercial vehicles built in North America or regarded as being of US/North American origin.
Key Points
American made and branded or regarded as being of American origin
Key Examples
American cars for sale in Australia cover a broad range of makes, models and styles, as American-made machines are arguably the most popular cars available in the Australian classic and collectable vehicle market.
Some of the most popular names are as synonymous here as they are in the USA – Mustang, Camaro, Corvette, Challenger, Impala, Barracuda, Charger and Eldorado, to name a few.
If you're looking to buy an American car in Australia, there are many options beyond these familiar names, though, including a wide variety of models from the General Motors family (Chevrolet, Cadillac, GMC, Pontiac, Buick, Oakland, LaSalle, Oldsmobile), Ford (incl. Mercury and Lincoln) and Chrysler (incl. Plymouth, Dodge, DeSoto, Jeep).
Other lesser-known or defunct American brands, like Studebaker, Packard, AMC, Hudson, Nash, etc., enjoy a smaller, but just as passionate following in Australia, so you'll find examples of these marques for sale, too.
Foreign-made vehicles regarded as American, eg. DeLorean, Bricklin, are suitable for this category, as are small-volume specialty brands, like Shelby, Roush and Saleen. The Shelby Mustang is the best-known model from these American aftermarket companies and the most commonly available in Australia. Vehicles from tuners like Lingenfelter, Callaway, Hennessey, etc., are far less common in the Australian market, but are also suitable for the category.
Buying an American car in Australia doesn't end with "cars" either, as American-made pickup trucks are very popular, with many for sale here. As with the passenger cars, Ford and Chev are the most popular, but GMC, Dodge/RAM and International pickups can also be found for sale in Australia.
Most light and medium-duty commercial vehicles are suitable for JUST CARS, but pickups that require a heavy vehicle licence will only be listed at JUST CARS' discretion.
American-made pickups can also be found in the Commercial Collectable and Trucks and Utes categories.
To be suitable for listing in this category, vehicles MUST be in complete or near complete condition, even if disassembled. Groups of random parts and vehicles regarded as being beyond near-complete condition will not be listed.